Where to Stay?
We travelled to Menorca to explore this unique and natural Island in the mediterranean.
We would recommend staying at TorralBenc Menorca. An oasis for slow living and connection with nature.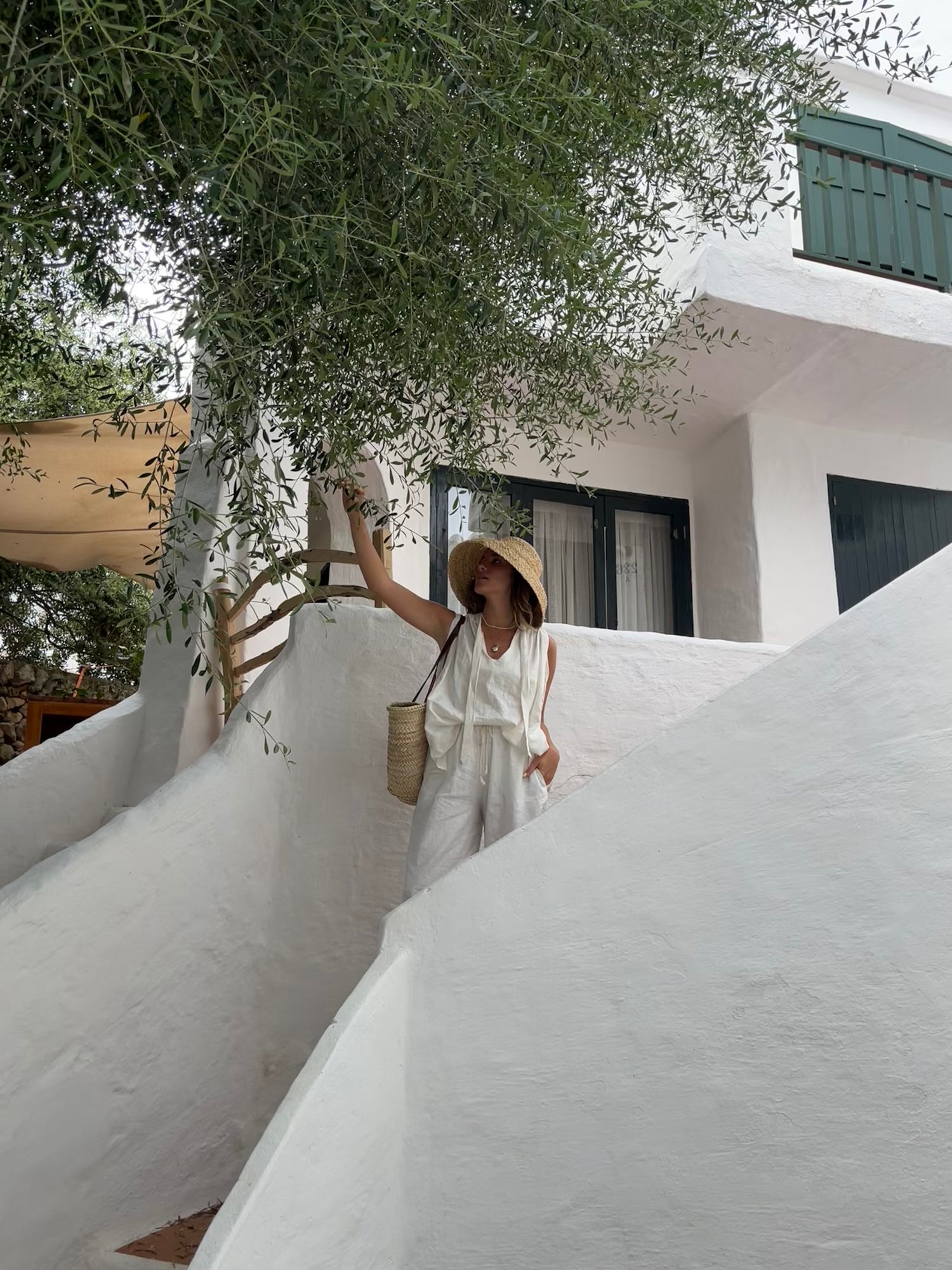 What to do?
First stop has to be the beautiful town in Binibeca. A Town filled with historical beauty and architecture.
Discover the beauty in Ciudadella and stroll in the summer markets.
Enjoy the sandy beaches and calas of the island, our absolute favourites were Cala Mitjana, Cala Galdana and cala Macarella.
Where to eat?
If you like fish and paellas this is your island. We went to see the sunset at coral Menorca and enjoyed an amazing Paella.
Always a good option is to visit hotels from the island and going to their restaurants. My top 3 would be: Menorca Experimental, Nonna Bazaar, Fontenille Menorca at Torre Vella.
What to wear?
We created specially for this trip a Collection that will inspire your Italian soul.